Proper city lighting not only makes it aesthetically pleasing but also enhances its security. With a formidable amount of expertise in lighting, Bajaj provides end-to-end solutions for illuminating different parts of the city there by making it more livable. One of the Cityscape portfolio in the Luminaires segment of BEL includes Street lighting to address the varied lighting requirements in an entire city.
With BEL street lighting solution, create more secure areas around the city by increasing visibility at night. With features like Smart street lights, Real Time Clock (RTC), Dimming, Remote Diagnosis and many more, Bajaj Electricals paves the way for convenient and futuristic lighting system.
Experience uniform lighting solution, which enhances the aesthetics and appeal of your city as well as improves its security and safety.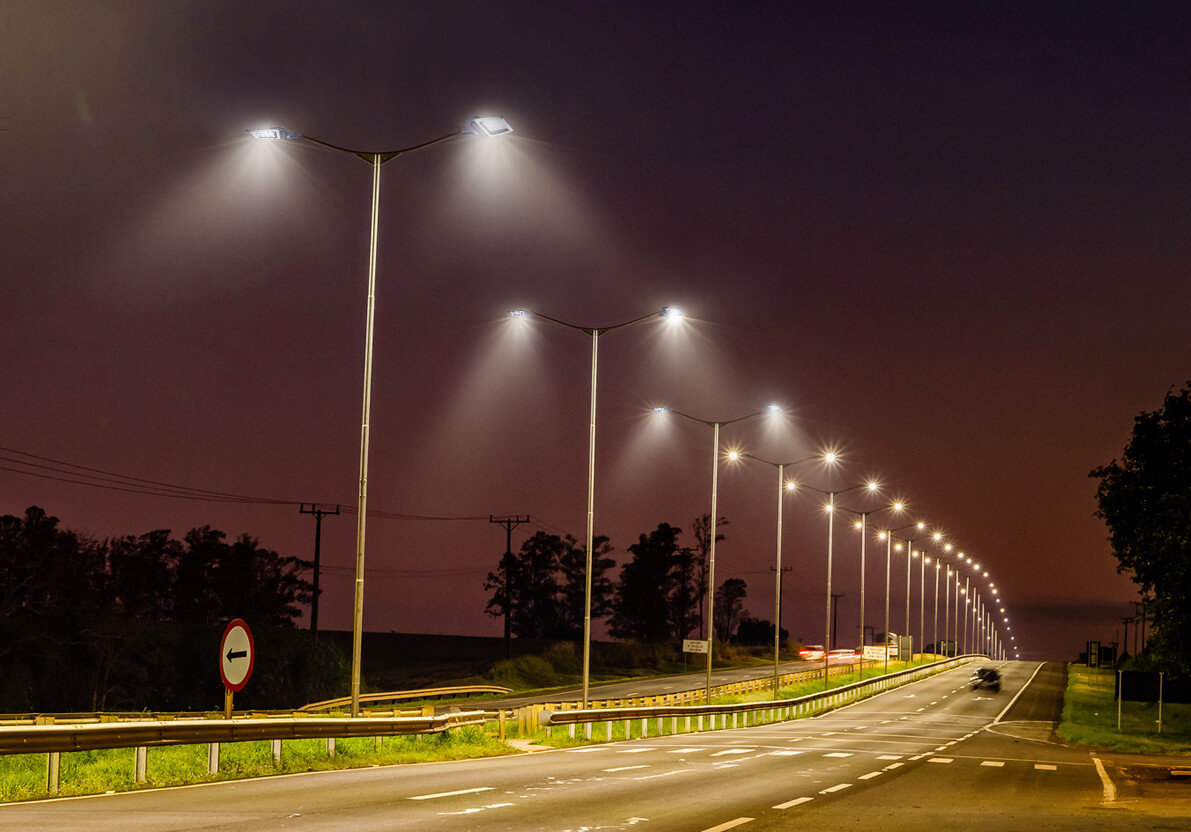 Turnkey Project Solution
BEL provides turnkey solution from concept to commissioning for street lighting, sports lighting, Industrial electrification, etc. Over a decade, BEL has designed and executed energy efficient consumption. BEL provides SCADA controlled panels, which facilitates moniitoring of the installation, locating and maintaining the luminaires. Such systems are successfully in operation at PWD Delhi, MADC Nagpur and other locations for several years now.
Download Brochure